Parents have wasted hours in iPhone's Settings trying to determine if and which restrictions were active on the child's device. 
It's time to change that.
Lock Screen widgets for iOS 16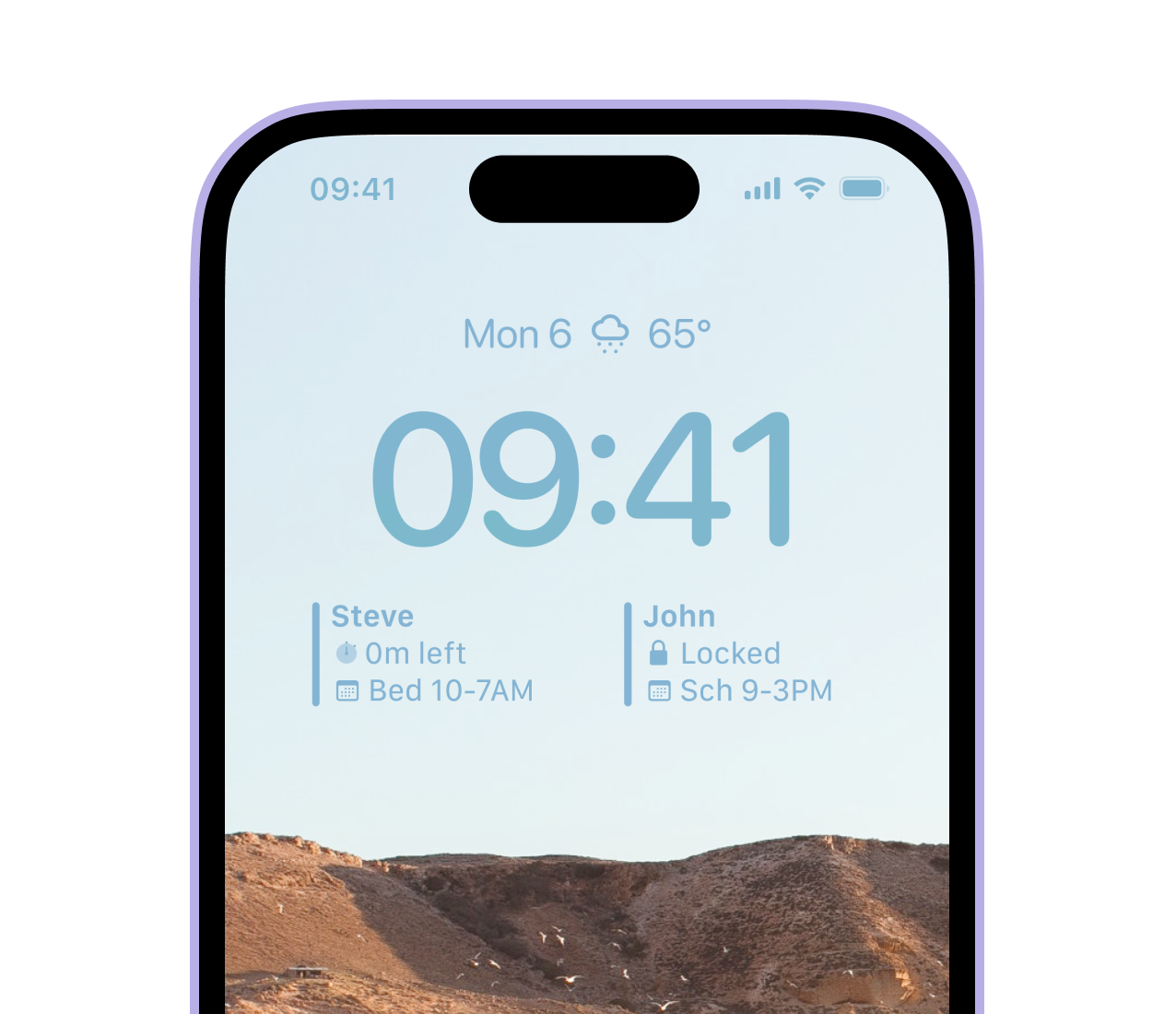 With widgets you can now see a child's screen time status live on your lock screen. Widgets show you at a glance what restrictions are active or scheduled on the child's device and if the child's device is locked, blocked or reached today's screen time limit.
See everything at a glance

Active or upcoming schedule

Whether the child has reached today's screen time limit

Child's status: Paused or Locked
How to add the widget
Tap and hold your Lock Screen until you're in edit mode.

Add the widget below the clock

Select the child
If you don't see Grace' widgets listed, you may have to reboot your iPhone first.