Grace is the first secure parental control app with more advanced and flexible parental control features
If you are looking for a better Bark alternative and are willing to know the differences between Grace and Bark, this overview will help you make the right decision.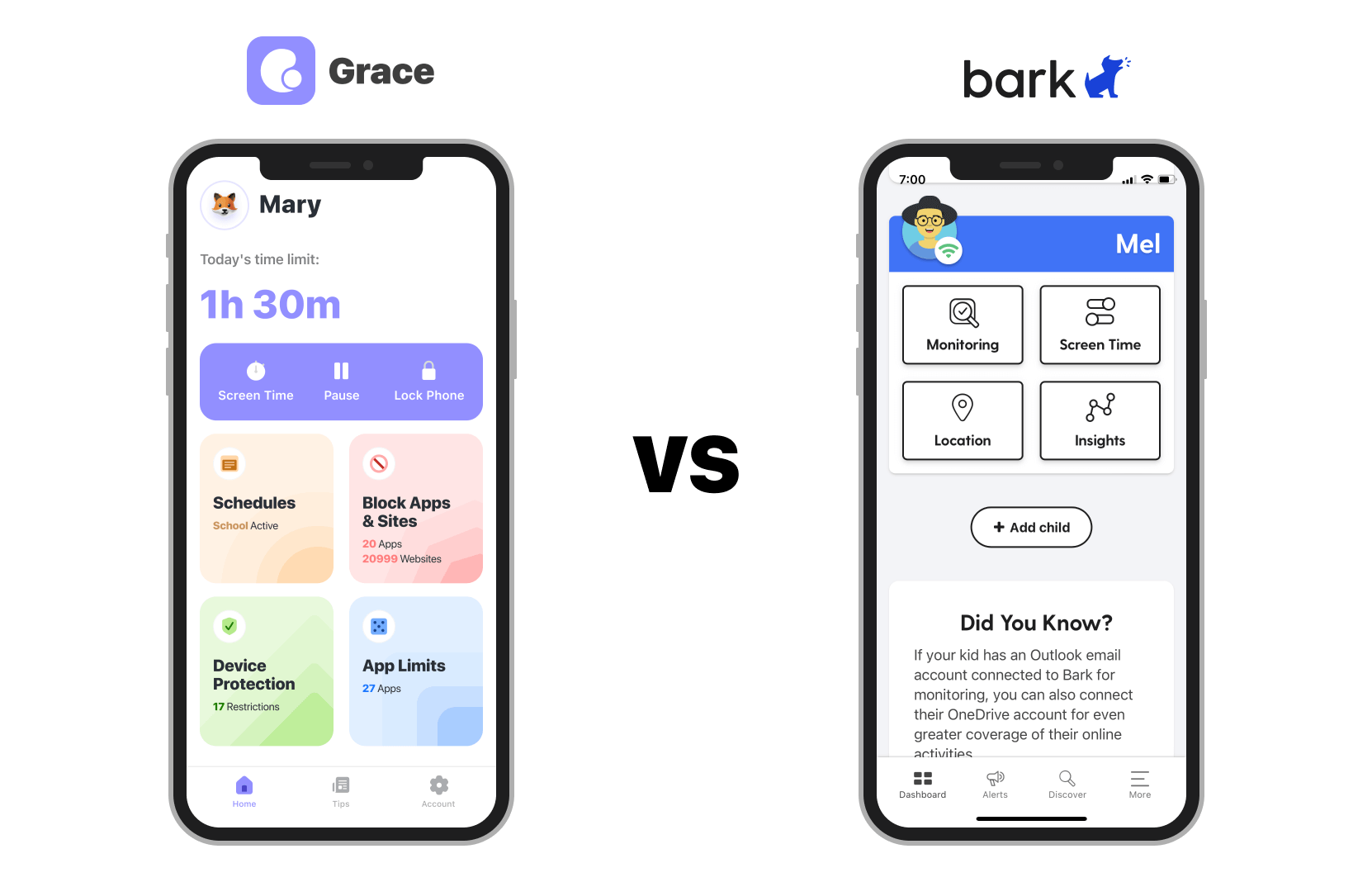 Features comparison
No computer & email signup required

Protected from removal

Parent's password required to delete the app

App Time limits

Limit the time a child can spend on a specific app

Approve App Store purchases

Secure

Don't access and risk child's sensitive data
Why Grace better than Bark?
Grace is privacy-first parental control
Unlike Bark, Grace is built on Apple's official Screen Time API. We don't VPN profiles so that we don't invade you and your child's privacy by design. Grace operates using random tokens and IDs and has no access to your child's sensitive data.
Grace don't access:
Apps installed on the phone

Email and no other accounts
Multiple custom Schedules
Schedules let you automate repetitive restrictions and schedule them for a specific time, like School, Bedtime, Dinner, etc. You may create any Schedule you want and customize the time, apps and sites to block for that time.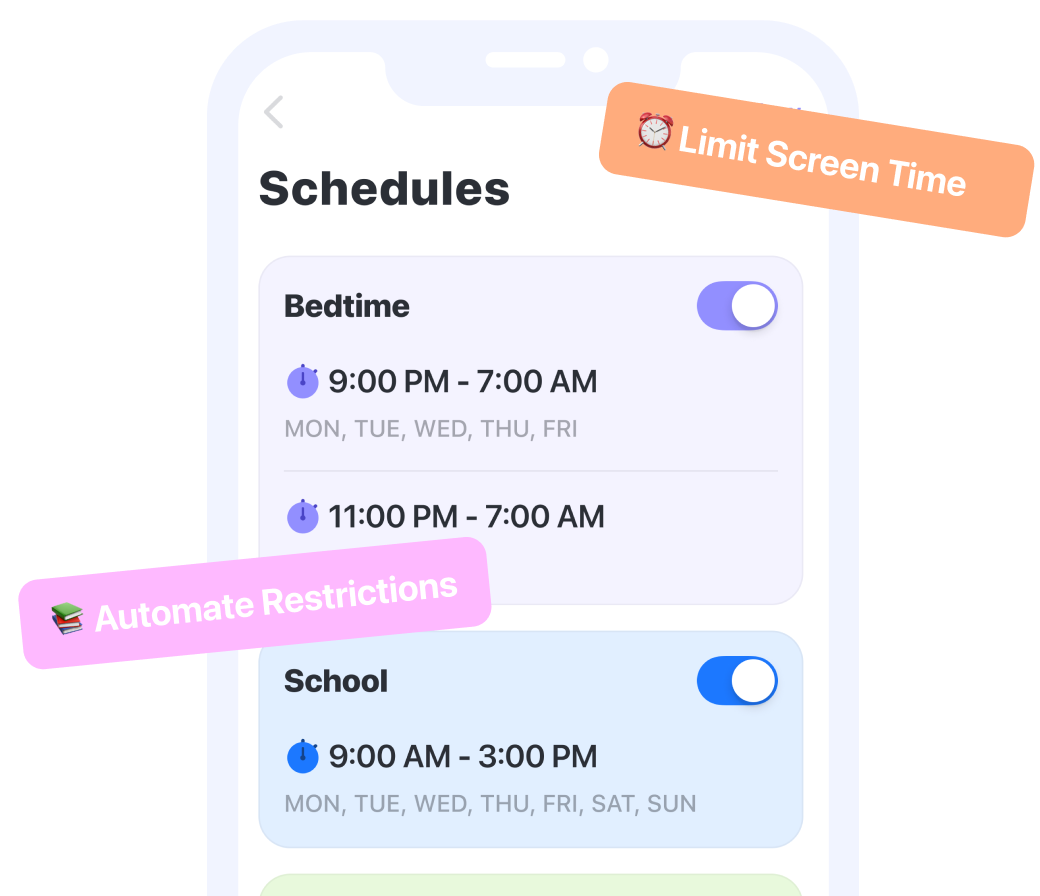 Grace is intuitive, easy-to-use
Grace workks through Family Sharing. No email, no computer, no additional software is needed.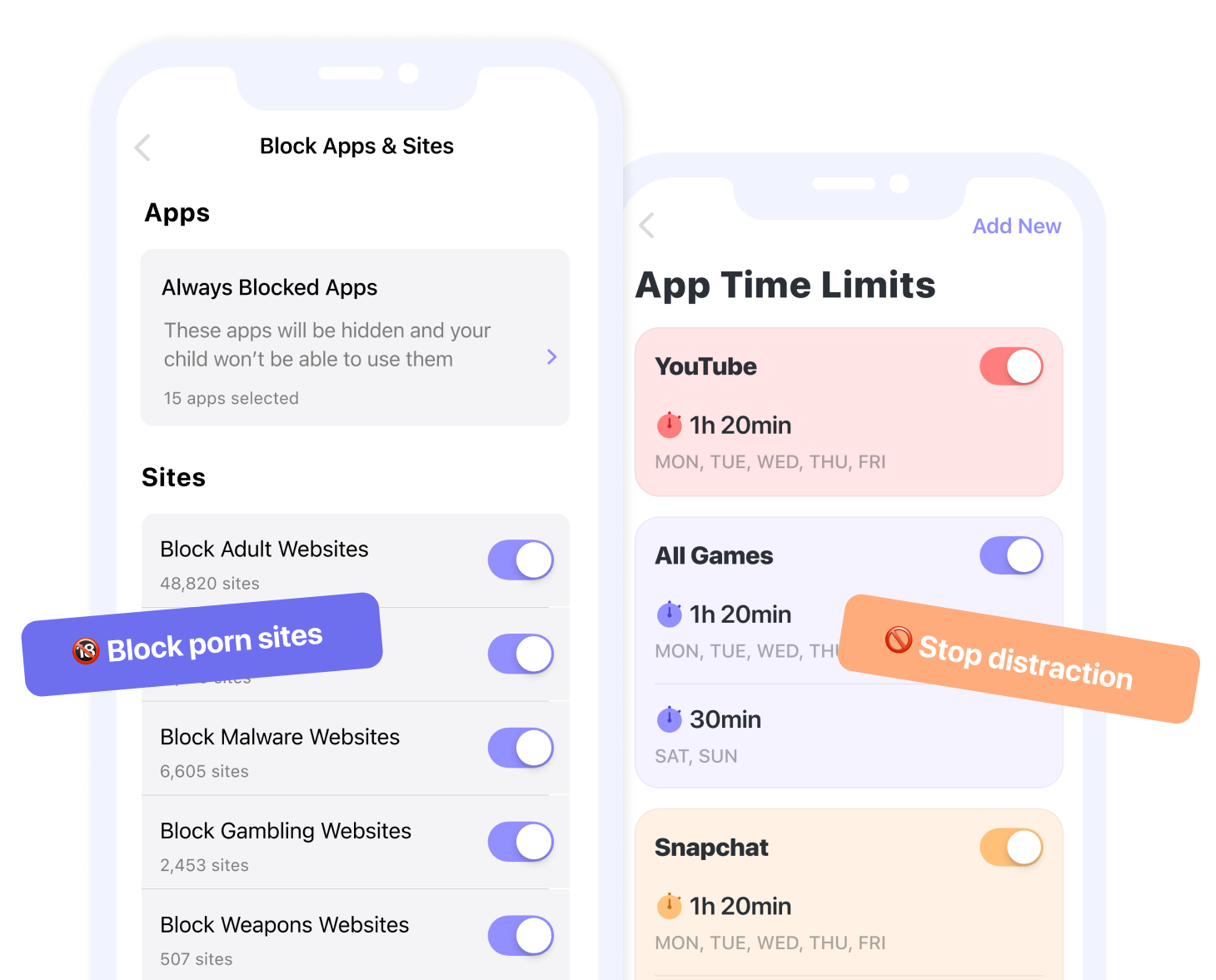 Grace is uninstall protected
Children can easily uninstall Bark to bypass restrictions. Grace, in contrast, can't be removed from the child's device without a parent approving it. So Grace is the first parental control you can rely on.